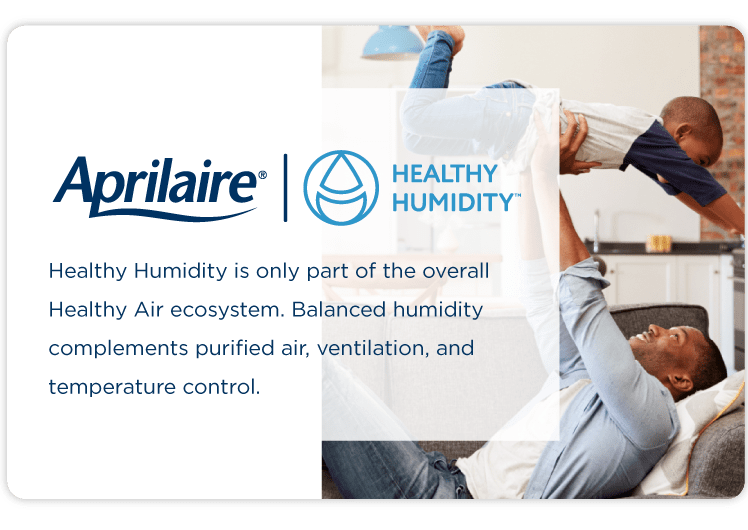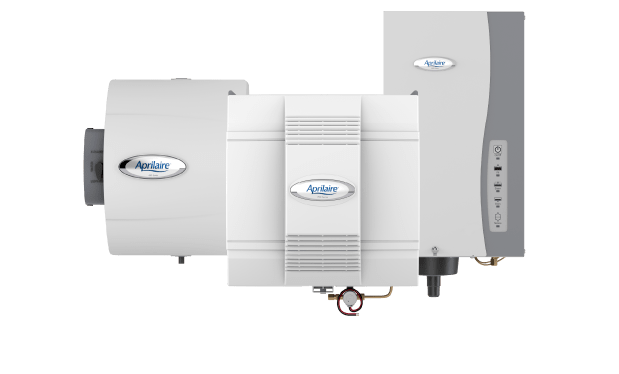 Humidifiers
Dry air creates uncomfortable and unhealthy conditions like static shock, dry itchy skin and cold and flu virus transmission. Whole-home humidifiers provide automatic control 24/7 with out of sight, out of mind simplicity and simple once-a-year maintenance. Aprilaire has whole home solutions for every home and family. Let us recommend the right model for yours.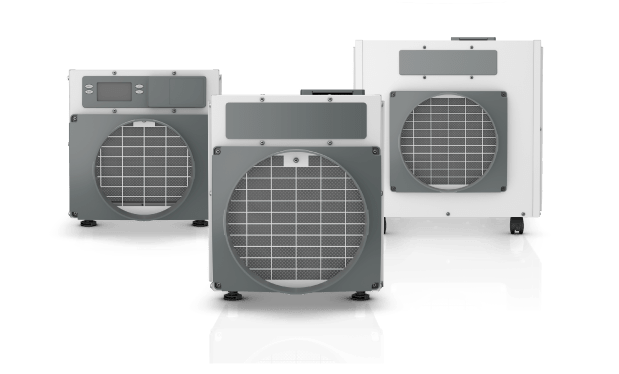 Dehumidifiers
Molds, mildew and dust mites don't have a chance with Aprilaire dehumidifiers. Designed and built in the USA, they provide the high capacity moisture removal you need in high-humidity conditions. These units provide commercial-grade performance and world-class quality, backed by an industry-leading 5-year warranty.
Air Purifiers
Just like dirty water, dirty air poses a significant health risk. Especially in today's tighter homes, airborne viruses, allergens and other contaminants are trapped inside. When you choose a genuine Aprilaire Air Purifier, you're getting Healthier Air, period. You're also ensuring that your HVAC system will last its maximum life-span and require fewer service trips to your home.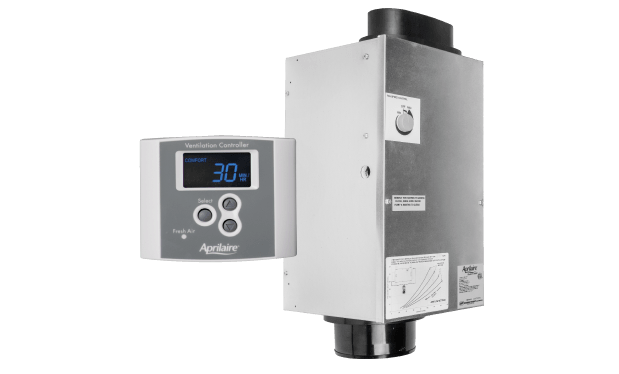 Ventilation
With Aprilaire ventilation, clean fresh air is brought in while stale, musty, dusty air is removed. Aprilaire ventilation systems reduce the concentration of pollutants in your home, which can be 5 times greater inside your home than outside.
For whole-home air quality improvements, call Papalia Home Services!
Our whole-house solutions include air purifiers, ventilation systems, humidifiers, dehumidifiers and germicidal UV lights. Tucked out of sight, quiet and efficient, today's generation of air quality products keep a low profile but make a significant difference. From dust and dander to VOCs, viruses and bacteria, Papalia Home Services has the weapons that combat every type of air quality threat. Continuing over thirty years dedication, we offer knowledgeable assistance across Boxborough, Acton, Belmont, Marlborough, and the surrounding areas.
Indoor Air Quality Service, Air Purifier Installation & Indoor Air Quality Services

Marlborough, MA, Boxborough, MA, Acton, MA, Bedford, MA, Belmont, MA & Concord, MA
Humidifiers & Dehumidifiers in Bedford, MA | Indoor Air Quality Service Marlborough, MA
Humidifiers & Dehumidifiers

∴

Air Quality Solutions ∴ Marlborough, MA ∴ Boxborough, MA ∴ Belmont, MA